New Year, New You – come and join us for a warming Luna Flow On Tuesday evenings at 6.00 pm @ Inner Temple Yoga Studio, Cirencester.  A opportunity to reflect, and restore, as we start to get your inner fires burning, getting ready to bloom in the coming spring; Imbolc has now passed:  A relaxed, slow yoga flow, with deeper, longer holds to start to awaken your limbs, creating space to move into.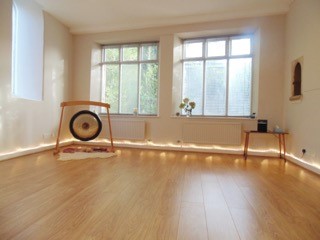 " Be Present, Receptive & Reflective; Radiate & Create" Inner Temple Ca
We are currently working with Unicorn House in Cirencester, Cirencester Hypnotherapy and Health Centre @ Dyer Street and The Highworth Holistic centre to develop a new series of classes and workshops with an alignment focus, particularly good for injury recovery and holistic benefits we will keep you posted with updates of course schedules.
Look out for the next Retreat which is Scheduled for July 2019 In Marcham, Oxfordshire- see the Retreat page for more info.
Individual tuition is available at Cotswold based studios or your own home -please contact me to find out further information and to book.  Pricing for private one to one or group sessions range from £45 per session dependent on location and number of guests.
Individual Yoga sessions In Cirencester £12.00 Drop in  or £45 for 5 sessions booked in advance.